Australian owned and operated

Buy direct from the manufacturer

Fast delivery guaranteed
What we bring to the court
Energetic Apparel has been the market leader in quality netball wear since the mid 1980's. What has kept us above the competition is our commitment to quality, innovation and unmatched customer service. We have supplied netball team wear to Olympic and Representative teams for many years which is something we are very proud of.
Energetic is a major ongoing supplier to netball in Australia. It also supplies schools and other sporting bodies.
We are ALL AUSTRALIAN and lead in quality, range and service.
NETBALL is our specialty and we provide for all aspects of the sport throughout Australia, Commonwealth countries and globally.
Our Service
We are one of few manufacturers who can boast of having a FULL IN-HOUSE manufacturing service which enables us to provide complete attention to our quality standards and flexibility in the range of products and size of orders we make.
Our in-house manufacturing allows Energetic to provide personalized service to every client.
From your initial enquiry, we lead you through the design process and can create a design to incorporate YOUR colours, YOUR logos, YOUR team names and YOUR sponsors. We can also work with your own design should you prefer.
Once designs are approved, we provide sample garments for sizing, if needed and then assist with ordering and setting delivery dates.
The printing, cutting, sewing and despatch is then carried out to the highest standard by our experienced staff using the best, high technology fabrics and equipment available.
This in-house design and manufacturing allows simple reordering and with no minimum restrictions.
Our Mission
To design and create quality custom netball dresses and team wear that is truly innovative and amazes our customers.
Continue to lead the market when it comes to manufacturing stable high quality netball dress and netball wear – 365 days of the year.
Maintain the shortest delivery times possible and continue to ensure that teams have their netball dresses and apparel on time, every
time.
Always act with integrity and honesty and strive to always provide our clients with the highest levels of customer service.
Continue to innovate and infuse creativity, quality and passion into our garments.

Service
To exceed our customer's service level expectations. To continually exceed their expectations in relation to delivery timeframes, follow up of queries and turn around times of design briefs & quotations. To continue to build levels of customer trust through exceptional performance by every member of the Energetic team and a commitment to deliver a positive experience when it comes to purchasing custom made netball uniforms and associated apparel.

Quality
To continually push ourselves to lead the market in finding new and innovative ways to improve quality. This mindset will ensure our products continue to be truly innovative with superior Stable Quality.
Professionalism
We hire the best people in every area of our business. We have a company wide ethos that whatever it is we do – we be the best at it. We continually look to implement and improve systems, processes, procedures and build a multi skilled team that is world best.

Innovation
Continually develop standout unique custom designs relating to netball dress, uniforms and associated apparel which incorporates the latest high quality fabrics, dress and uniform styles, themes and colour integration.

Value
Strive to offer value for money to our customers by providing high quality performance products that last. We believe quality doesn't cost, it pays. We will continue to offer reasonable prices to all our netball clients from social netball teams to Netball Clubs and Netball Associations. We will strive to provide uniform management services to our clubs and associations which adds value to our customers and enhances the experience when dealing with our company.

Technology
Create exciting and fun customer experiences through offering the latest custom design technology available and by pushing the boundaries of technology integration at the customer interface in terms online design technology and overall. Ensure we continue to offer the most advanced product for the customer through the use of the latest and most advanced manufacturing equipment, technology and systems and materials.
Delivery process and timeframes
Energetic design and manufacturing footprint has been created to deliver the fastest turnaround times in the Netball Team wear Industry for both custom and non custom garments.
We have the ability to run our manufacturing operations 24/7 to ensure urgent orders are manufactured in the quickest time frame possible post which we can deliver to all capital cities in Australia within 24 to 36 hours. Regional centres typically add an additional 12 to 24 hours onto this time frame. elivery times to overseas locations are specified before order placement.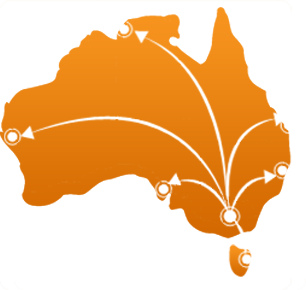 Quality management mission statement
Deliver to our customers the highest quality netball dresses and apparel possible that continually exceeds their expectations.
Build long lasting relationships with our customers, based on quality, honesty, integrity, satisfaction and personal attention.
Take on only those orders which can be designed and manufactured to the complete satisfaction of the customer.
Comply with our quality requirements and continually improve the effectiveness of the quality management system.
Let our clients tell you what they think